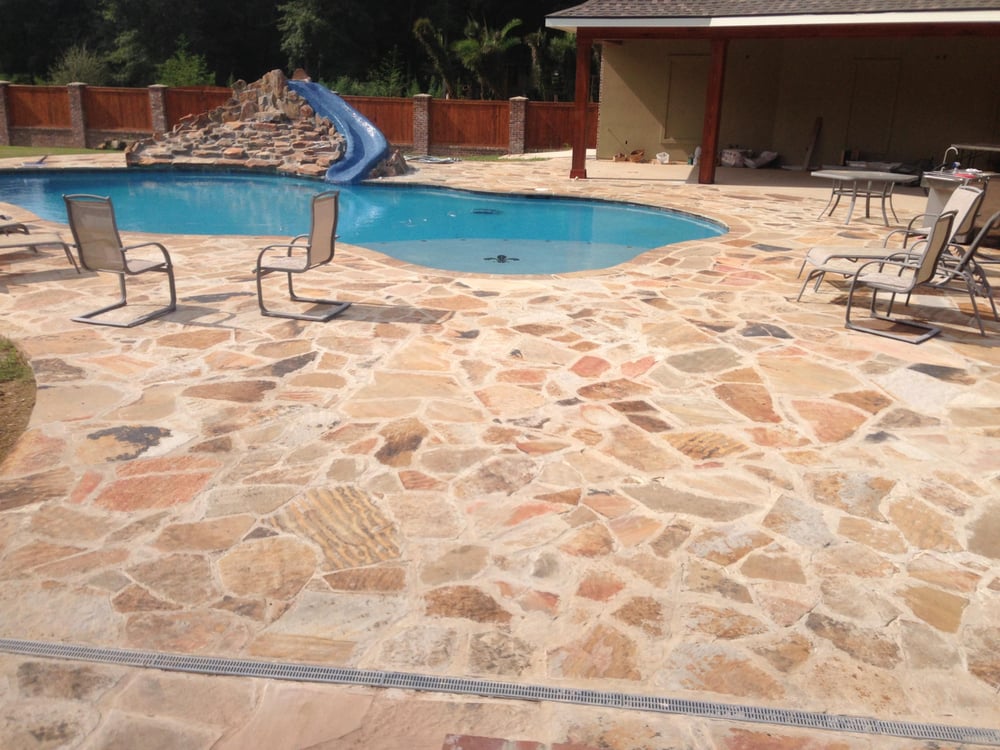 decorative concrete contractor in lake charles, near lake arthur and the surrounding areas
Our team has experience in both residential and commercial decorative concrete projects to provide an aesthetic solution where concrete is necessary. Concrete can be used anywhere: floors, driveways, walkways, patios, and even walls. Why can't concrete look great too?

expert decorative concrete solutions in la
When our clients come to us, they are looking for an innovative way to make their home stand out. Adding to your outdoor space with our concrete experts makes it easy to find the perfect match for your home. We still work to incorporate concrete's rugged beauty into indoor and outdoor floors, outdoor living spaces, and even concrete countertops. Concrete is strong, durable, and continues to allow a touch of luxury. Perfect for houses, businesses, barns, pools, and just about anywhere! Hornsby Landscaping Unlimited, Inc. will take care of any of the following concrete work:
Acid Stains
Overlays
Spray Decks
Concrete Counter Tops

Concrete is also a great cost effective solution for any space. Due to it's versatility, there are endless possibilities and seemingly infinite advantages to providing your space with concrete. Made to fit any shape, any size, and styled to appear however you can imagine, our team is ready to tackle your next project. We are decorative concrete contractors and landscaping professionals in Lake Charles LA, Lake Arthur, and all of the surrounding areas...but if you're not sure whether or not we will service your area, simply contact us here to find out more about decorative concrete near Lake Charles LA or call 337-774-2657.